FastScheduler Dispatch and Scheduling Software

Software for scheduling resource, equipment, operators, personnel and more…





BestFleetManager Fleet Management Software

Software for managing fleet of vehicles, equipment, inventory of parts, work orders, purchases, repairs, billings, warranty, etc. It's easy-to-use, fast and integrated to provide simple solution for your fleet...





Accounting Systems Applications

Software for managing receivables, payables, orders, invoicing, billing, inventory, purchasing, receiving, financial reports, general ledger, journals, employees, payroll, manufacturing, non-profit, rental, municipality, utility, etc. Fully integrated, simple interface and easy-to-use. Quick implementation.





Enterprise Applications

Something Simple provides full-cycle Enterprise Resource Planning (ERP) Software services. The indepth Requirements Analysis that we provide ....





Heavy Equipment Management System

Our HEMS is built on tried and true business practices for tractors, cranes, scrappers, etc. Schedule your equipment for clients and let HEMS select the right operators and crew.





Safety Management System

Is 'Safety First' a slogan in your business? Let us help you make it a part of your business. Our SMS makes safety everybody's business. Incidents are easily logged using very simple form-screens.





Point-of-Sale System

Something Simple POS makes processing those transactions a snap. You don't have to worry about your inventory anymore. It updates them instantly. Remotely of inhouse.





Multi-Branch Accounting System

Something Simple MBAS allows multi-cost center and/or multi-branch transactions. With transactions integrity, you don't have to worry about failed connections during posting. Updates are done instantly. Remotely of inhouse.





e-Municipality Enterprise System

Caring for diverse communities within each municipality is not an easy task. Our e-Municipality solution is packed with modules that let you do the task efficiently without breaking the bank.





Professional Services

Do you require a custom software solution for your business? Count on Something Simple's proven track record of delivering software solutions on time and on budget. We provide full custom software development services for Client Server and Web Based software solutions.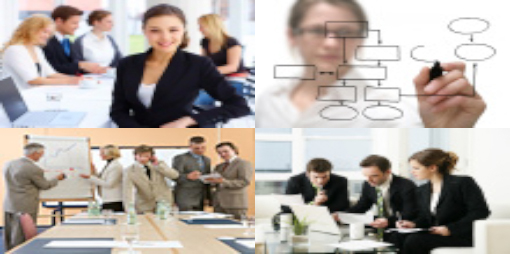 Founded in 1985, Something Simple has been providing software solutions and services for the needs of small, medium and large businesses in the private sector, NGOs (non-governmental organisations), non-profit organisations, and for public sector governmental departments. We draw on our over 25-years of commercial applications development, custom software development, specific vertical markets and broad based mass-market experience to deliver excellent, feature-rich and easy-to-implement applications. Our dedication to service and quality will continually drive the delivery of outstanding software solutions.
Enterprise Resource Planning - ERP Something Simple provides full-cycle ERP Software services. The indepth Requirements Analysis that we provide captures all aspects of your business operations with an eye on your growth. We provide unbiased and professional Evaluation Services from issuance of RFI, RFP, Demos, Training needed, Maintenance issues, Requirements match-fit, hardware-software infra-structure needs, and selection of best-fit application for your business. The Implementation Services help with the acquisition, user-training and deployment of the selected ERP application. Maintenance is our post-implementation services that ensures that there is ongoing support for the users. It provides verified processes that ensure you will not suffer adverse business stoppage as a result of the new ERP software. It also provides you with cost control metrics that help you manage your maintenance cost. Proper ERP is important and necessary both for businesses that know what they want and those who don't.
As specialists in business productivity accounting and database development, our goal is to assist organizations in taking advantage of new technology and gain a competitive edge, while increasing productivity and reducing operating costs.
Outside of our core products, Something Simple has also delivered countless custom software solutions across several different industries.
Regardless of whether you need an off-the-shelf (OTS) and packaged software solution or are in need of some custom software development or custom software solution, Something Simple will continue to deliver advanced solutions incorporating all the latest advances in software technology.